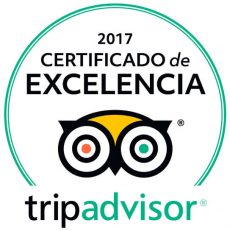 We really enjoyed a two hour trip to see dolphins and whales. These beautiful creatures of the sea are amazing. We have seen pilot whales and bottlenose dolphins. The crew was friendly. The boat was not too full so we could all have a view and we could take pictures and videos. I could certainly recommend this tour. We booked the ticket at the kiosk in the harbor and we saw "Snowy" the dog, it was lovely.
Travelin' Lady
Whale watching trips
We are a small company with more than 20 years of experience in the field of excursions for the sighting of cetaceans, which makes us one of the pioneer companies in the southwest of Tenerife in the Canary Islands.
Of course, we also belong and have for a long time, to the small group of boats to which the government has granted the "Blue Ship" flag. This badge certifies that our vessel satisfactorily meets all the requirements for performing the activity in an orderly and in a sustainable manner.
Sighting Guarantee
Once given the exit from the port the, corresponding fees are applied automatically so it will no longer be possible to proceed with the refund.
However, due to the possible and unfortunate changes of time, in case of not seeing any type of cetacean during the journey, the company will bear the cost of a new ticket (for all the corresponding people in the reservation) as a gift to come back whenever they want, without an expiration date.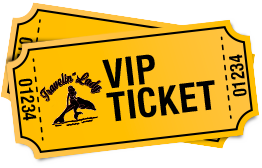 Our most special Tickets
The VIP ticket has different privileges compared to normal. It includes one drink and one snack per person. Also included in the service are photos and videos made by a specialized crew on board, which will then be delivered at the end of the journey on a pendrive bracelet.
You will also have access to the private area on the bridge with the captain, where you can also take photographs with a privileged view to finish off a perfect trip!
As we have been growing in time and thanks to our customer's very positive feedback over the years, we wanted to go further. We are currently the only ones who enjoy a yacht with protected propellers inside the hull level.
This peculiar and innovative feature makes us an ecological boat, since we are very sensitive to the environment. This characteristic translates into a lower risk for the animals in case of a close approximation of these to the boat as well as a lower sound impact under water, since it is well known that they are very friendly and curious.